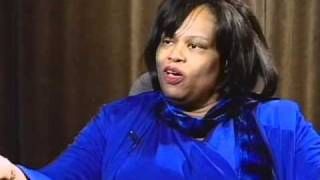 Presenting Donna Allen


ABOUT THE AUTHOR
See Donna's additional Survivor Instinct products at:
survivorinstinct.com/Products.html


Donna Allen
As a survivor of childhood abuse, Donna was barely hanging on to life with the effects of post traumatic stress dominating her life. Then a miracle happened. She was nearly killed in a single engine airplane crash in which the other two on board were killed. Donna has written her story of life and tragedy to show why this was a miraculous event for reclaiming her life. Donna's up coming autobiography is about the drama and breathlessness of the airplane crash, the trials and tribulations that led her to that tragic point, and it is about how she broke the psychological shackles that had prevented her from going after her dreams. It is a story of true grit. . . . a romantic and spiritual journey. . . great soul, gut-wrenching stuff to hold onto.
As Donna suffered the affects of post traumatic stress as a teenager, she felt victimized, and overwhelmed and she shut down, got angry and lashed out. She was living a life of quiet desperation as a result of the psychological shackles that were latched onto her by someone who should have loved and protected her. The only thing that held her together was her violin and classical music. The music she played took her to another place, psychologically, where she was able to escape into the music and away from the abuse that she suffered.
As a result of carrying a lot of emotional baggage into her young adulthood, her negative thoughts and emotions affected every decision she made where she found herself trapped in a very toxic and destructive relationship with a much older man than herself. She endured a lot of deep emotional pain that lasted for many years.
And then she found herself lingering in terror in the midst of a careening Rockwell Areo Commander aircraft rapidly falling toward the earth. Her boyfriend died in the crash. She was told that she would never walk again. Yet coming out of the darkness of hopelessness and moving into the light of honesty, happiness, and personal success, she was able to turn her disaster into a gift. Instead of reacting like a victim, she converted the disaster into one of the best things that has ever happened to her and she moved beyond her fear and overcame the resistance in her life.
After she recovered, physically, her spiritual journey started when she went on a quest to find out what she was made of. She knew that she had survived the airplane crash for a reason. But she didn't know what her special purpose was for being here in this world. Because people were telling her that she was limited as to what she could contribute to society, due to the fact that she now used a wheelchair, she started searching for motivational books and audio recorded teachings to help her to erase all of the negative messages that people had been feeding her all her life. Because of her natural born stubborn streak, she wanted to prove those Nay Sayers wrong. She worked on changing her inner thinking. She learned that all of the events, in her life, were being controlled by her inner mind which housed all of her memories, attitudes, emotions, beliefs, and habits. These things had been impressed strongly in her inner mind and it formed the conditions and experiences of her entire life.
Donna started working on changing her belief system. Her belief system was making her life exactly what it was; full of lack, limitations, and difficulties. She had been listening to and following the scripts written for her by her parents, friends, relatives, educational system, and others. These scripts formed the shackles that she lived with, preventing her from the break through to success, happiness, and the personal creativity that she wanted. She learned that she was in control of what went into her mind. Through the motivational material she studied, she cleared her mind of negative ideas to start making lasting positive changes in her life.
To drive this new way of thinking and behaving into her being, she tapped into her experience when she studied the violin when she was teenager. Back then, she learned about the importance of focus, challenge, integrity, responsibility, confidence, dedication, and determination. Although she had distractions from other people, who were trying to slow her down to their track of thinking, and also distractions from her own setbacks along the way, she was able to tap into the strength from her past, to build personal power after her devastating airplane crash experience.
She finally realized that she had to go through all of her life trials and tribulations to find out what she was really made of; the substance of her strength. Through these experiences, she discovered things about herself that were really powerful. This new light, in her life, has put her on the road to success.
For Donna, surviving the airplane crash was a turning point of new awareness. This seemingly life shattering event has helped her to change the direction of her life-long depression and her self-destructive behavior to one of new awakenings.
What keeps Donna going on her spiritual journey, is that she knows that God has given her a story to share with people. She is spreading her message of hope by doing public speaking on radio, television, and in print media. She is telling her story about her survival of her own life trauma and showing people how they can survive and thrive beyond any adversity in life.